Part of the series

from my PLN
It's not rocket science, you may well be saying to yourself. Of course, filing your materials in A-Z format is the obvious way to keep organised! Well, not everyone may do this, so I would like to share some tips which have helped me over the years to save a lot of hassle and stress when looking for materials at short notice. It will also make you very popular in the staffroom!
 Downsizing my beloved 100 A-Z files to only 25 files 2 years ago, before moving my stuff to Abruzzo, was in part a huge wrench, and in part liberating. I didn't want to let go of the past at all. My life's work, my research, my lessons had to be condensed. In order to freely move on in the future, you have to let go of some of the past. However, in this digital age, bulky and space-eating folders will probably become obsolete. Nowadays, you have excellent digital bookmarking sites such as Delicious and Diigo. Everything all under one easily accessible site 24/7 from any part of the world. This ease of use may make my A-Z filing system seem "old hat" nowadays.
As Easy as Pie?
 Everything you use for your classes is stored on your computer and so you only need a USB stick/i-Pad/ mobile to hand to exploit resources from the web in your lessons? Do you store everything on Dropbox?
I agree these are all wonderful tools to use but….realia which can be held and passed around to be viewed and used in role plays and games for example, will always be a necessary part of the teacher's repertoire of teaching aids. This is where your personal A-Z folders or an A-Z filing cabinet in your staffroom, will come in very handy. At a second's notice, you need something connected to, for example "Classroom Language functions". No problem, you look in your Folder labelled "C", kept in alphabetical file order according to topics, eg Functions A-Z , Grammar A-Z, Phrasals A-Z, Idioms A-Z etc, and immediately you find the cut-up cards you copied for practising Classroom Language functions taken from Using English.com. Once you have used the cards, pop them into a clearly labelled envelope, put the envelope in a clearly labelled plastic pocket "C"- "Classroom Language Functions" and then the plastic pocket goes into your dedicated functions folder or filing cabinet at school, ready to be accessed the next time. As easy as pie? 
 A bank of cut-up games, role play cards, pictures for different activities can all be kept in one conveniently located set of folders or cabinet, ready to be whipped out at a moment's notice. A stress-free staffroom is what I enjoy most of all. Relaxing safe in the knowledge that you do not need to do any photocopying for the last lesson activity, because it is already made up and ready to use. Also, you can feel pleased that you are doing your bit for ecology and a paperless classroom.
Top A-Z Sites
A-Z lists have always held a particular fascination for me. They appeal because I am confident that I will be able to find what I need very quickly. Living in a digital age it is even easier now to find materials which can be found instantly. In fact, it's as easy as ABC! Here are some links to Internet sites which contain excellent use of A- Z examples of materials and resources:
An A – Z of ELT by Scott Thornbury
Carol Read's ABC of Teaching Children
Word Spy Categories A-Z
Tool Kit A – Z for Education by Judy O'Connell
Free ESL Materials (in A – Z order) by Sean Banville
Cool Tools for Schools A – Z
Phrasal Verbs A – Z from eflnet.com
Janet's A – Z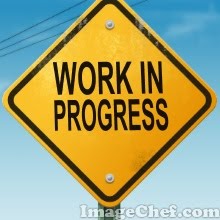 I am currently developing an A – Z digital list of my favourite bookmarks, so that I can personally access any topic at short notice. It is very much a work in progress and it is very rough at the edges so far. I chose wikispaces because I hope it's indestructible. Having wiped out a whole year's A – Z work in one single heart-wrenching second, you can understand how sensitive I am now to losing my work. The wonderful thing about a wiki is that if you accidentally delete your work, you can easily restore it by going to the History section in your account

I would like to thank Eva very much for inviting me to do a guest post on her lovely blog. It is a pleasure for me to be here. Eva is an important member of my PLN and I learn so much from her.
You can find me on Janet's Abruzzo Edublog or on Twitter @janetbianchini
 I'd like to thank Janet Bianchini who agreed to write a guest post for my blog. She is a constant inspiration for the ones who reads her blog. I learn a lot from her. It's a great feeling to have a PLN.
Thank you Janet for your, help and support.