My 3rd day in Scotland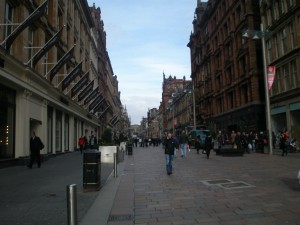 Today was the 1st day of the conference and I started this year's adventure with Weronika Salandyk's session called 'Fun with Flashcards'. Weronika is a friend whom I met from IATEFL Brighton and last year she made me admire her because of her passion and enthusiasm to teaching.
Well, what can you do with flashcards? Just so simple tools in today's digitally manipulated world,aren't they? Yet, Weronika showed how they can be used creatively and can be fun with young learners. All the activities she planned were aimed for young learners but they are easily adaptable for teenagers.
I want to share some of her activities.
Speak as if…
Introduce new materials by showing flashcards
Ask them to repeat the words
Then challenge the kids to say the words as if they were eating hot soup or chewing bubble gum or sitting at the dentist's chair with their mouths wide open.
She used pictures as prompts and whenever she pointed at a picture prompt and showed a flashcard, we just shouted the word as if we were …
It was real fun!
Hot and Cold
A classic that I'm sure all we played when we were at kindergarten. Here is how she uses it with her young learners.
Choose a student to leave the classroom.
Decide where to hide the flashcard
Ask the student to come back to the class.
Everyone directs him/her towards the hidden flashcard shouting the word louder and faster if the student is close to it or slowly and quietly is he/she is far away.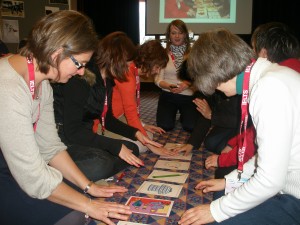 If you were at her session you were lucky. If you missed, make sure attend a session of her at another conference if she is presenting.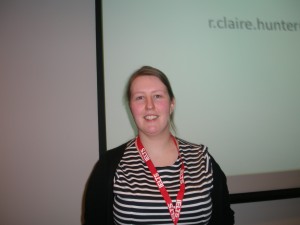 The second session I'd like to share with you was another inspirational one. Claire Hunter explained us how she use TED talks with her adult learners at all levels. The talk was called 'Inspiration with TED' and as I mentioned above it was a very inspirational talk and very fruitful.
She uses TED talks to practice reading, listening, speaking and writing.
One of the activities was called second hand presentation.
One students listens the talk, takes notes and reports it to his/her friend
The other student has to prepare a presentation from what she/he heard.
For lower level students she prepares summary questions and students write their summaries after watching the talks.
She also told about the projects she assigned. The students watch the Ted talk, work on it then prepare his own presentation.
It was a highly practical and useful sessions and I'm glad I had stayed and listened to her because my heart was telling me to go to the hotel and rest but my brain insisted on attending the session. In the end my brain won but as I was very tired I found myself in my room instead of partying with #ELTchatters