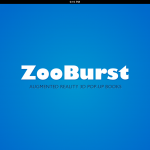 ZooBurst is a digital storytelling tool that lets you create your own 3D pop-up books by uploading pictures and adding text.
ZooBurst is also a very secure tool for young learners as its target users are teachers and students. If you choose the premium account you can have a class dashboard and control your students' works easily.
If you have a webcam installed on your computer, you can also experience any ZooBurst book in Augmented Reality. You can create stories on your computer or iPad. If you are using the free account, you can create 10 books and your online pop-up book created with ZooBurst can be embedded in any website or blog.
I rarely read user manuals or watch tutorials, I sign up and fight with the tool for some time but I know some of you are not like me. Here you can read the detailed user manual of ZooBurst.