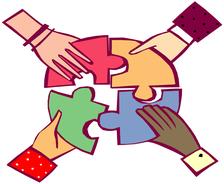 When you tell your students "You three work together", there will probably be some among the majority who will complain and tell that they don't want to work with A or B in that group. They will sulk, they won't contribute, isolate themselves or even worse they won't let the other members work. However; if you do it randomly, and if you use a different technique from time to time, the complaints will be less. I'd like to share some of the methods I use to group or pair my students.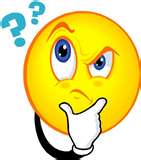 Ask students to gather together as 1st child, middle child, younger child or single child of their families. Let them speak about the differences or similarities they experience for five minutes. Then tell them to report to the whole class and then tell them they will work together for the next activity.

Ask students to gather together according to their zodiac signs. Let them speak for five minutes and find common things in their personalities. Then tell them to report to the whole class and Finally tell them they will work together for the next activity.

Prepare 4-5 different card sets in different colors. Laminate them if possible and keep them in an envelope at the back of your lesson planning notebook, course book or file and use them to group your students. As all reds in one group, all greens in another group, etc.

Tell students to line up according alphabetically, according to the months they were born in or heights, etc. Then team them as fours or fives regarding your activity.

You can prepare cards with different shapes, pictures on them. Put them in a bag or a box, shuffle them and ask students to pick one. Then tell them they will work together with the ones who have the same picture, image on their cards.

Bring smarties into the class, tell them they should only take one from the box and then group them according to the colour of the candy they chose. You can do this with mini mars, twix or sneakes bars as well. Put them in a box and ask them to pick one.

Prepare slips of papers, tell your students to stand up, mingle around and find their partners. You can write anything on the slips of papers. For example, you can ask them to find their partners matching the 

a)sub clauses with main clauses

,

b)riddles with their answers,

c) problems with the piece of advice

,

d) synonyms and antonyms

,

e)words you just studied with their definitions, etc.

If you have a smart board in class, you can go to https://www.superteachertools.net/instantclassroom/newlevel.php, click create group, write your students names and team them with the help of the tools.
Choose some photos regarding the number of your class. Divide each photograph into four and put them in a box ask students to pick one piece and find the matching ones to work together.