Part of the series From my PLN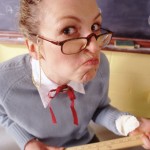 I wanted to be an archeologist or work with animals. Well, definitely anything really dynamic, changing and what would include my constant learning and development – I do love learning! I studied Teaching English as a Foreign Language but during the last year of my studies I came to conclusion that, actually, I don't want to be a teacher. I couldn't imagine not learning anymore and rigorously (and willingly, as I see in many cases) follow given teaching materials no matter who is in your class or what is going on behind the walls of your school . Well, now, five years later, I still don't want to be a teacher!
Yes, I don't want to be a teacher!
Not, if that means a person coming in the classroom, sitting down and starting a lesson with words like "open your book…".
Not if that means a person always complaining about the students and using red pen to correct their works just to show them how much they still need to learn.
Not if that means a person who thinks that teaching is a job where no further development or learning is actually needed.
Nevertheless, I have a job I would never change!
"By learning you will teach; by teaching you will learn"
Latin Proverb
I have found the joy and happiness in the work where I can (hopefully) inspire, motivate and support the learning and exploration of the opportunities that are offered around us. You may call it a moderator, facilitator, mentor or just a teacher if you still insist. And besides that, I have discovered that this job involves constant learning, developing and creativity. I guess, I couldn't wish for moreJ.
On my way, I have met many fellows with similar beliefs and opinions and as I go I try to influence and inspire (again hopefully) those (teachers as well as students) who find it difficult to look for the inspiration on their own.
So, I do not think of myself as a teacher (at least not the generally accepted connotation described above). And what does it mean for my students?
Well, I guess, they would describe it as "expect unexpected". In my experience, they are usually shocked at the beginning of term but eventually get used to that and welcome any kind of "experiment" in learning a new language. I admit that I often fail or come across obstacles on my way but after all it teaches me something new (again and again).
One of the most fascinating aspects in all this experimenting is that I gain really a lot from it all, more than I could hope for. There are times when I have to look for and reveal the skills I didn't actually know I possess (singing and acting in my case J – still working on storytelling, especially telling the jokes which I am terrible at).
Another one of the amazing things is that using all those styles, variations, techniques and possibilities I can help my students see what is around them and what they can actually use for their benefit but also help them find their own way on the path of learning (which neither starts nor finishes in the classroom).
Yes, I don't feel like a teacher and the people in my classroom are certainly not the only ones to be called learners.
If you would like to get a notion of what is going on in my classroom these days, see the following links – my RECENT experiments with adult classes.
technology related activities easy to use in various situations
 "I never teach my students. I simply provide the situations in which they can learn." Einstein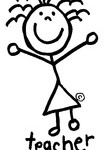 I want to thank Vladka who kindly accepted to write a blog post for my blog. I'm so happy that I had the chance to meet her and I'm so happy that I have wonderful people in my PLN to accompany me during my journey.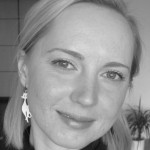 I am an English language teacher in Kosice, Slovakia. I have MA in Teaching English as a Foreign Language and Ecology from University of Presov in Slovakia and certificate in Teaching Business English from English Language Centre in Brighton. I am trying to motivate and inspire my students so that their learning do not finish with the bell in the school. My favourite areas are Learner Autonomy, Homework in the 21st century and Teacher Development. I blog about my teaching experience http://vladimiramichalkova.edublogs.org/ and you can also follow me on Twitter @vladkaslniecko.
I was chosen as a winner of Diana Eastment Commemorative Award 2011 for a

lesson plan

using technology in the classroom.