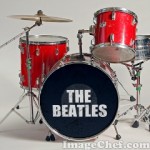 No introduction is needed for this post. I love Beatles 🙂 I love using their songs in my lessons. Below I added some links which I had bookmarked for future use. I hope they will inspire us in the new school year.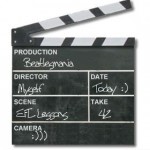 1. 10 Stories Behind Beatles Songs http://listverse.com/2010/05/16/10-stories-behind-beatles-songs/
2. The Beatles information website. Links to the lyrics of the songs and a short information about the songs. http://www.thebeatleswebsite.com/songs.html
3. Behind the Beatles lyrics http://www.beatleslyrics.eu/
4. What's that Beatle song 
really about? http://beatlesnumber9.com/words.html
5. Beatles facts and trivia http://www.the-beatles-history.com/beatles-facts-and-trivia.html
6. Song facts http://www.songfacts.com/artist-the_beatles.php
7. A Point of View: Why are the Beatles so popular 50 years on?
http://www.bbc.co.uk/news/magazine-18449107
8. How to Use Beatles Songs to Teach English in the ESL Classroom: http://suite101.com/article/beatles-songs-to-teach-english-in-the-esl-classroom-a244818
9. http://community.eflclassroom.com/video/the-beatles-happy-birthday
10. http://www.younglearners.eslreading.org/beatles/home.html
11. The Beatles: A webquest http://www.younglearners.eslreading.org/beatles/beatles/webquest.html
12. The Language of The Beatles' Abbey Road [INFOGRAPHIC ] http://voxy.com/blog/index.php/2010/11/the-language-of-the-beatles-abbey-road-infographic/
13. A lesson idea http://englishteachingmaterial.com/tag/beatle/
14. She is leaving home: A lesson plan: http://efl-resource.com/shes-leaving-home-by-the-beatles-lesson-plan/
15. When I'm 64: A lesson plan on my blog http://evasimkesyan.com/2010/04/12/when-im-sixty-four/
16. A Fun afternoon in the class: http://evasimkesyan.com/2011/03/21/1396/