Part of the series From my PLN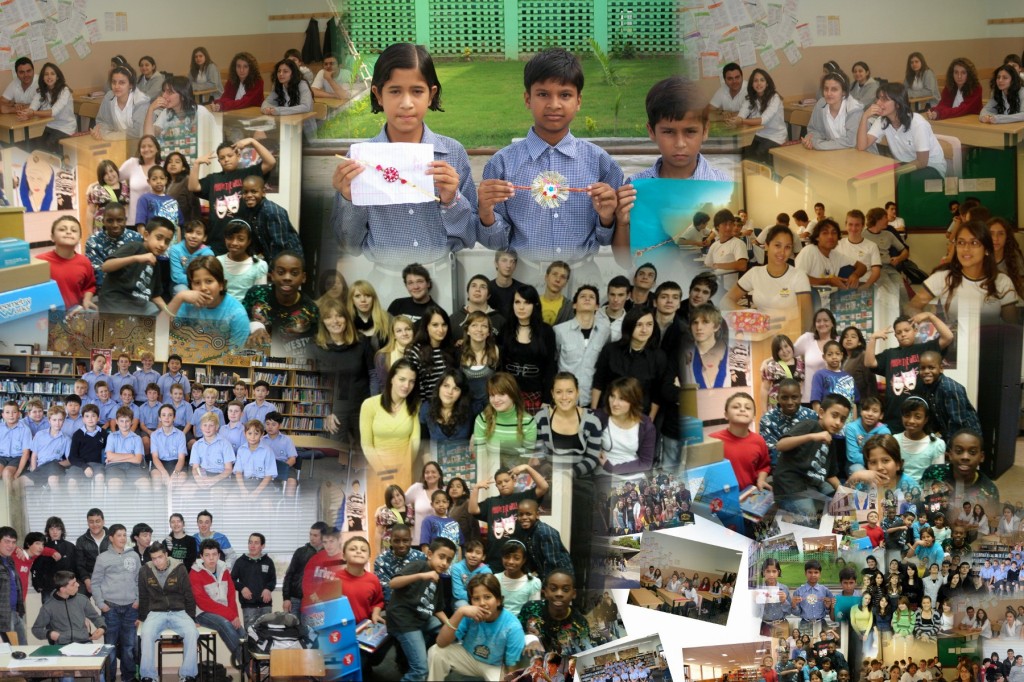 Before I joined Twitter I never gave presentations or write-ups. I was rarely interviewed for newspapers, TV or radio.
Twitter has magically brought change to my life. It all started with Shelly's tweet about glogster, a fantastic tool for creating posters. I immediately signed up and opened accounts for my students. When I introduced them to glogster they were delighted and even thanked me for that, which I found really rewarding. As I like travelling very much, I quickly came up with the idea of creating virtual postcards. I wanted my students to share information on their country with their peers and tell them what travel books can't and don't.
After they were done with their posters, we decided to make them public. For this purpose, and after several tweets by the members of my PLN, I opened up a wiki and named it Greetings from the world. My students embedded their posters and I informed them that we had to find partners from other countries. Yeah, right, they said. I tweeted about it and Viviana and her students added a new page about Brazil in less than a week. Candace followed with her gifted class of Oklahoman students. Eva and Culya's students joined us with their amazing posters. My students kept asking me where and how I find these awesome teachers and students. Twitter, I kept saying proudly, and, well, yes, boastfully. And there came others, all equally eager to share and collaborate, to learn from each other and to respect each other: Monika from Colorado, Valerie from Louisiana, Dan from the UK, Shannon from Iowa, Judy from N. Carolina, Clara and Jose from Portugal, Vicky from Australia, Shyam from India and Rositsa from Bulgaria.
Then we got shortlisted for the Edublog Best Educational Wiki 2009. We won, and I explained the victory to myself and whoever wanted to listen to me, that we got so many votes only because this was the first Croatian project ever to be shortlisted for this award.
Then I applied for The Microsoft Innovative Teacher competition and won the first prize. I was utterly flabbergasted. What did it mean? This was not about the votes anymore, there were 30 outstanding Croatian-only projects and the judges selected mine! Could it be that my project was so good?
From March 23-25 I presented the project at the Innovative Education Forum in Berlin. There were 80 amazingly creative projects, set up by amazingly innovative educators from 40 European countries. The Greetings reached the semifinals and I'll be going  to Capetown, South Africa later this year to participate at the Worldwide Innovative Education Forum. I still can't believe that my project has come so far!
I mean, it was just a simple idea. I could never have dreamed about where this project would take me. I never did it with fame, money, write-ups, presentations (I'm an extremely shy presenter, by the way) on my mind! I just did it for my students, because I'm just a teacher.
I'd like to thank Eva, my dear Twitter friend, for this great opportunity to write a post for her fantastic blog.
Arjana Blazic is just a teacher who tweets and runs the Greetings from the world wiki, which you're more than welcome to join.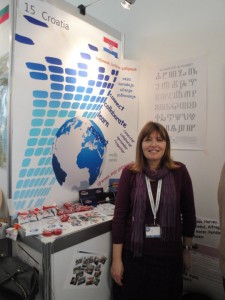 I'd like to thank Arjana Blazic for this wonderful first guest post on my blog. She says she is just a teacher but we all know that she is a teacher who inspires and I'm very happy to be part of her great project.